Give the beautiful, heartfelt gift of fresh flowers
Delight the ones you love by sending them the gift that keeps on giving!
Choose the number of deliveries you want to send as a gift

Bring them joy everyday, and surprise them over and over, with the gift of a monthly flower subscription.

They'll enjoy the freshest flowers & you'll enjoy their glow of appreciation!
After you choose a gift subscription, the first bouquet will be hand cut on our eco-friendly farms in Colombia and sent straight to their doorstep! That means their flowers will be exceptionally fresh - we even have a 7 day freshness guarantee. Plus, having no middlemen helps us give you an unbeatable price so you can keep on gifting!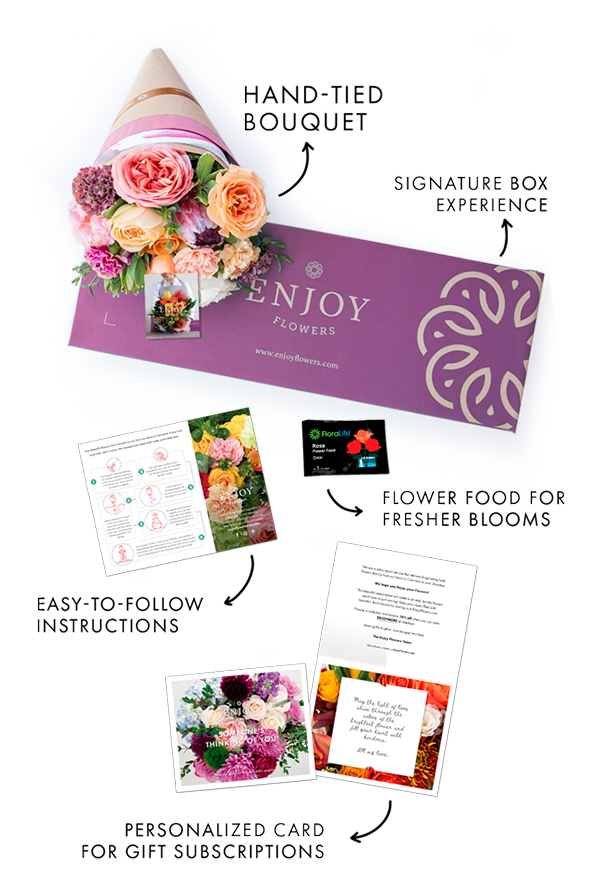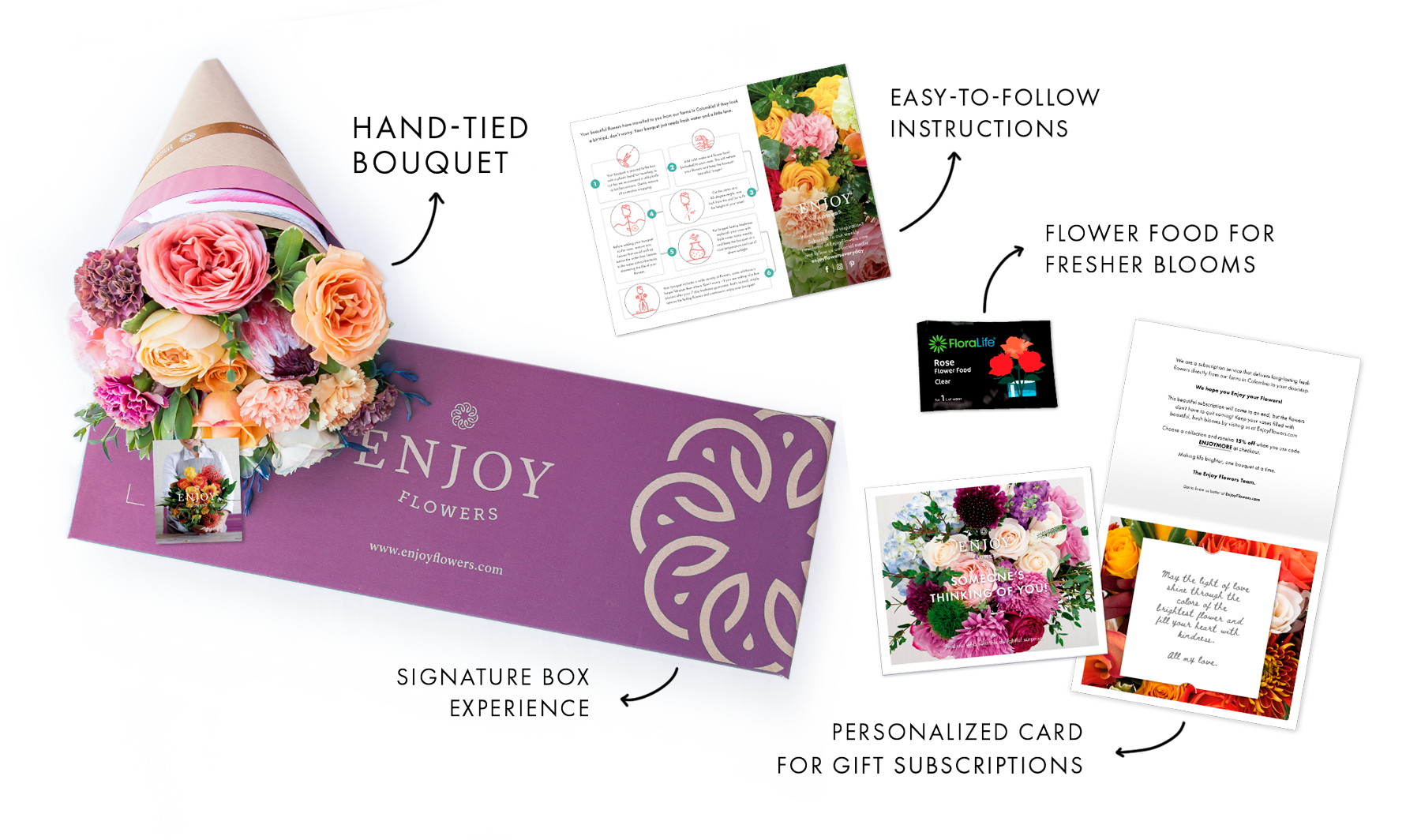 Remember to check "this is a gift" at checkout. You'll receive gift options such as included notes and printable cards.
Varieties you'll enjoy: Garden Roses, Roses, Callas, Leucospermum, Proteas, Lilies, Scabious, Hydrangeas, Kale, Pincushion, CHARMELIA® and more!
Stem length: All stems are 20 inches long.
Key characteristics: Elegant, Exclusive, Premium and Sophisticated.
Delivery available: Contiguous United States only
Deliveries received: On Thursdays
If your order is placed before Sunday night (12:00 PM EST), your orders will be delivered on the following Thursday or Friday.